I just took a book quiz on a friend's site and remembered about the one I have linked on my side column here. The Blue Pyramid produces many book quizzes but the only one I've taken is their book quiz. It doesn't seem to matter what sort of mood I'm in or how much time passes between each time that I take it. My results are always the same.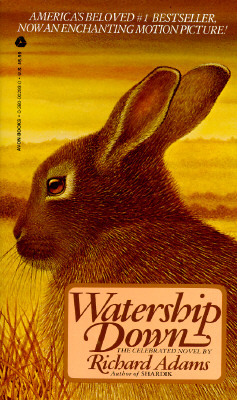 You're Watership Down!

by Richard Adams

Though many think of you as a bit young, even childish, you're
actually incredibly deep and complex. You show people the need to rethink their
assumptions, and confront them on everything from how they think to where they
build their houses. You might be one of the greatest people of all time. You'd
be recognized as such if you weren't always talking about talking rabbits.


Take the Book Quiz
at the Blue Pyramid.
I like rabbits and have had them as pets so I thought this book seemed like it might be kind of cute. I had to add it to my wishlist after a few times of taking this quiz. I got it from BookMooch and it's one of the great many books that is my TBR pile. I'm curious how one of my sisters who is so different from me is this book, too. She is, though, the only person who I've had take this quiz that is the same book as me.